DIRECTV CHOICE XTRATM Package
$44.99
Now 220+ Channels
(regular price $81.99)
with FREE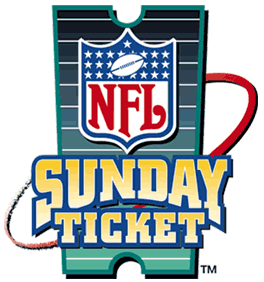 DIRECTV CHOICE XTRATM Package
Over 220 of the most popular television channels, including the best in movies, sports, music, documentary, educational, specialty and family programming. This package includes everything in the CHOICE Package plus hard-to-find channels you won't find everywhere else such as Biography, Discover Fit & Health, Miliatry Channel, Nicktoons Network and The Hub. SonicTap Music channels are included, as well as local channels all in 100% digital-quality picture and sound.
With the DIRECTV CHOICE XTRA Package you get:

220+ channels including:
DIRECTV SPECIAL OFFER: For a limited time, get:
Save $37/mo. for a year with the national offer and online rebates with consent to email alerts*
FREE HD in Every Room
FREE for 3 months HBO, STARZ, SHOWTIME and Cinemax
4 FREE lease upgrades! 1 Genie and up to 3 clients (Additional fees apply)
FREE Professional installation in up to 4 rooms
220+ All Digital Channels
All Local Channels

220+ Channels in All!
ADD "advanced receiver service" for all DVR's $15.
Regional Sports fee may apply in some locations
| | |
| --- | --- |
| BabyFirst TV* | 293 |
| CANAL ONCE* | 447 |
| Disney XD | 292 |

| | |
| --- | --- |
| Enlace* | 448 |
| Galavisión | 404 |
| NBC Universo | 410 |

| | |
| --- | --- |
| UniMás | 408 |
| Univision (Este) | 402 |

| | |
| --- | --- |
| A&E | 265 |
| AMC | 254 |
| ASPiRE HD | 381 |
| AUDIENCEŽ | 239 |
| AXS TV HD | 340 |
| American Heroes Channel | 287 |
| Animal Planet | 282 |
| BBC America | 264 |
| BBC World News HD | 346 |
| BET | 329 |
| BTN | 610 |
| BYUtv | 374 |
| BabyFirst TV* | 293 |
| Bloomberg TV | 353 |
| Bravo | 237 |
| CBS Sports Network | 221 |
| CCTVN | 2053 |
| CMT | 327 |
| CNBC | 355 |
| CNBC World | 357 |
| CNN | 202 |
| CSPAN | 350 |
| CSPAN 2 | 351 |
| CTN | 376 |
| Cartoon Network East | 296 |
| Cartoon Network West | 297 |
| Centric | 330 |
| Church Channel | 371 |
| Comedy Central | 249 |
| Cooking Channel | 232 |
| DIY Network | 230 |
| Daystar | 369 |
| Destination America | 286 |
| Discovery | 278 |
| Discovery Family Channel | 294 |
| Discovery Life | 261 |
| Disney Channel East | 290 |

| | |
| --- | --- |
| Disney Channel West | 291 |
| Disney Junior Channel | 289 |
| Disney XD | 292 |
| E! | 236 |
| ESPN | 206 |
| ESPN2 | 209 |
| ESPNEWS | 207 |
| ESPNU | 208 |
| EVINE | 316 |
| EWTN | 370 |
| FOX Sports 1 | 219 |
| FX | 248 |
| FXX | 259 |
| FYI, | 266 |
| Food Network | 231 |
| Fox Business Network | 359 |
| Fox News Channel | 360 |
| Fox Sports 2 | 618 |
| Free Speech TV* | 348 |
| Freeform | 311 |
| Fuse | 339 |
| Fusion HD | 342 |
| GEB America* | 363 |
| GOD TV | 365 |
| GSN | 233 |
| Gem Shopping Network * | 228 |
| Golf Channel | 218 |
| Great American Country | 326 |
| HGTV | 229 |
| HITN TV* | 438 |
| HSN | 240 |
| Hallmark Channel | 312 |
| Headline News | 204 |
| History | 269 |
| Hope Channel* | 368 |
| IFC | 564 |
| INCTV* | 2068 |

| | |
| --- | --- |
| INSP | 364 |
| ION Television East | 305 |
| ION Television West | 306 |
| Investigation Discovery | 285 |
| Jewelry Television | 313 |
| Jewish Life Television* | 366 |
| Lifetime | 252 |
| Lifetime Movie Network | 253 |
| Link TV | 375 |
| Logo | 272 |
| MAVTV | 214 |
| MHz WORLDVIEW* | 2183 |
| MLB Network | 213 |
| MSNBC | 356 |
| MTV | 331 |
| MTV2 HD | 333 |
| NASA TV | 352 |
| NBA TV | 216 |
| NBC Sports Network | 220 |
| NFL Network | 212 |
| NHL Network | 215 |
| NRB | 378 |
| Nat Geo WILD | 283 |
| National Geographic Channel | 276 |
| Newsmax | 349 |
| Nick Jr. | 301 |
| Nickelodeon East | 299 |
| Nickelodeon West | 300 |
| Nicktoons | 302 |
| OWN | 279 |
| Ovation TV | 274 |
| Oxygen | 251 |
| POP | 273 |
| Pursuit Channel | 604 |
| QVC | 275 |
| QVC Plus | 315 |
| REVOLT HD | 385 |

| | |
| --- | --- |
| RFD TV | 345 |
| Reelz | 238 |
| SEC Network HD | 611 |
| Science | 284 |
| Sonlife Broadcasting Network | 344 |
| Spike | 241 |
| Sportsman Channel | 605 |
| Sprout | 295 |
| Syfy | 244 |
| TBS | 247 |
| TCM | 256 |
| TCT Network | 377 |
| TLC | 280 |
| TNT | 245 |
| TV Land | 304 |
| TV One | 328 |
| TVG | 602 |
| TeenNick | 303 |
| Tennis Channel | 217 |
| The Weather Channel | 362 |
| The Word Network | 373 |
| Travel Channel | 277 |
| Trinity Broadcasting Network (TBN) | 372 |
| UP | 338 |
| USA Network | 242 |
| Uplift | 379 |
| VH1 | 335 |
| VH1 Classic | 337 |
| VICELAND | 271 |
| Velocity HD | 281 |
| WE tv | 260 |
| WGN America | 307 |
| WeatherNation | 361 |
| World Harvest Television | 367 |
| pivot | 267 |
| truTV | 246 |

| | |
| --- | --- |
| SundanceTV | 557 |

| | |
| --- | --- |
| SONICTAP: 60's Revolution | 803 |
| SONICTAP: 70's Hits | 804 |
| SONICTAP: 8-Tracks | 840 |
| SONICTAP: 80's Hits | 805 |
| SONICTAP: 90's Hits | 806 |
| SONICTAP: Adult Alternative | 832 |
| SONICTAP: Adult Contemporary | 821 |

| | |
| --- | --- |
| SONICTAP: Contemporary Instrumentals | 820 |
| SONICTAP: Dance | 859 |
| SONICTAP: Familiar Favorites | 880 |
| SONICTAP: Fiesta Tropical | 870 |
| SONICTAP: Flashback/New Wave | 839 |
| SONICTAP: Folk Rock | 813 |
| SONICTAP: Full Metal Jacket | 830 |

| | |
| --- | --- |
| SONICTAP: Irish | 883 |
| SONICTAP: Jazz | 852 |
| SONICTAP: Latin Hits | 871 |
| SONICTAP: Latin Jazz | 879 |
| SONICTAP: Light Classical | 866 |
| SONICTAP: Love Songs | 819 |
| SONICTAP: Malt Shop Oldies | 802 |

| | |
| --- | --- |
| SONICTAP: Rock en Espanol | 878 |
| SONICTAP: Salsa | 874 |
| SONICTAP: Showtunes | 823 |
| SONICTAP: Silky Soul | 843 |
| SONICTAP: Silver Screen | 822 |
| SONICTAP: Singer-Songwriters | 836 |
| SONICTAP: Smooth Jazz | 851 |
| | |
| --- | --- |
| SONICTAP: Alternative | 834 |
| SONICTAP: Bailamos! | 869 |
| SONICTAP: Be-Tween | 867 |
| SONICTAP: Big Band/Swing | 801 |
| SONICTAP: Bluegrass | 812 |
| SONICTAP: Blues | 854 |
| SONICTAP: Classic Hits Blend | 837 |
| SONICTAP: Classic Jazz Vocal Blend | 850 |
| SONICTAP: Classic R&B | 842 |
| SONICTAP: Classic Rock | 833 |
| SONICTAP: Classic Rock Workout | 862 |
| SONICTAP: Coffeehouse Rock | 848 |
| SONICTAP: College Rock | 831 |

| | |
| --- | --- |
| SONICTAP: Gospel Glory | 827 |
| SONICTAP: Great Standards | 855 |
| SONICTAP: Groove Lounge | 824 |
| SONICTAP: Hair Guitar | 829 |
| SONICTAP: Hallelujah | 828 |
| SONICTAP: Hit Country | 809 |
| SONICTAP: Holidays & Happenings | 815 |
| SONICTAP: Honky Tonk Tavern | 811 |
| SONICTAP: Hot Jamz | 825 |
| SONICTAP: Hottest Hits | 818 |
| SONICTAP: Hurbano | 875 |
| SONICTAP: Hype | 847 |
| SONICTAP: Ink'd | 835 |

| | |
| --- | --- |
| SONICTAP: Mariachi | 876 |
| SONICTAP: Metro Blend | 853 |
| SONICTAP: Modern Country | 814 |
| SONICTAP: Modern Workout | 860 |
| SONICTAP: Musica De Las Americas | 872 |
| SONICTAP: New Age | 856 |
| SONICTAP: Old School Funk | 844 |
| SONICTAP: PUMP! | 861 |
| SONICTAP: Rat Pack | 807 |
| SONICTAP: Reality Bites | 838 |
| SONICTAP: Red, Rock and Blues | 810 |
| SONICTAP: Reggae | 863 |
| SONICTAP: Retro Disco | 845 |

| | |
| --- | --- |
| SONICTAP: Soft Hits | 849 |
| SONICTAP: Spike | 841 |
| SONICTAP: SubTerranean | 858 |
| SONICTAP: Symphonic | 864 |
| SONICTAP: The Boombox | 846 |
| SONICTAP: The Playground | 868 |
| SONICTAP: The Spirit | 826 |
| SONICTAP: Today's Hits | 816 |
| SONICTAP: Traditional Country | 808 |
| SONICTAP: Y2k Hits | 817 |
| SONICTAP: Zen | 857 |